Online Learning Courses from Kreato
Kreato Academy delivers online learning courses to master using and managing Kreato CRM. Courses for each core CRM skills (sales, marketing and support) will be introduced. We are coming up Certifications to conduct tests and certify Kreato CRM Professionals.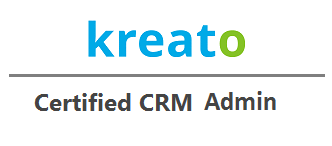 Students & Professionals
Learn and Grow! Acquire valuable technology skills to manage customer relationships and learn tools to perform customer associated business processes management such as marketing, sales and support.
Businesses using Kreato
At Kreato academy, we are happy to helps businesses using Kreato to manage talent & skill development for their employees. We also make it easier to hire certified Kreato CRM professional for your business.