With Social Discovery Service – PIPL integration with CRM, you can turn partial contact information of your prospective leads or customer into more informative with much needed social profile data.
This integration will provide you the following benefits.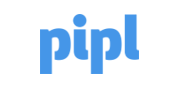 Whenever a lead or contact getting added to your CRM, you shall auto-discover publicly-available social profiles of the added lead or contact.
And as the social profile data with public URL link of various social mediums available, your sales team can easily connect and engage with them from the CRM itself.
What I should do to integrate this App?
Just activate this App at your Kreato CRM Portal with API key details of your PIPL account.
How long will it take to integrate this App?
This App can be integrated in minutes.
How much does this App cost per month?
It is charged at Rs.150 per month per business.
Any trial provided to evaluate this App?
Yes. We provide 15 days free trial for all our Apps.