Email Integration
Integrate email from your email provider (Outlook, Gmail or Custom SMTP) with Kreato. All the received sales emails will be scanned and synced to the specific lead & contacts based on the email addresses.
Templates and Mail Merging
Achieve consistency in sales email communications via pre-written HTML and text templates. Use merge tags to insert personalized content specific to the customers into the email communications.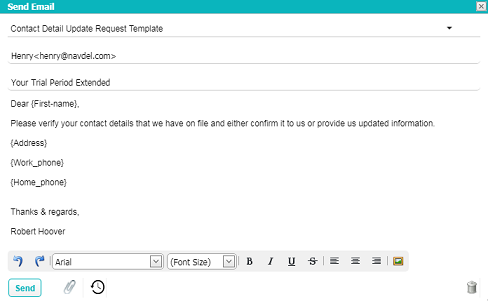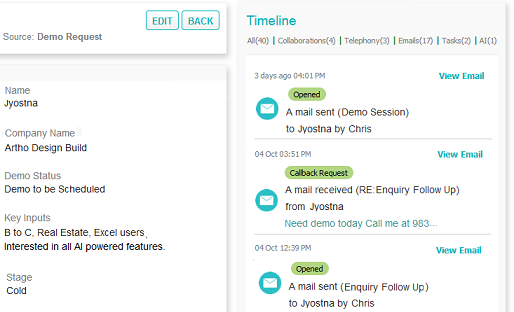 Open Click Alerts
Kreato helps your sales team to watch customer interest in the sales conversations through live tracking their email engagements. Sales reps will be provided with instant alert on any email open or links clicked by customers while reading.
Outbound Email Tracking
Kreato auto captures all outbound email messages on lead & contact's timeline with no manual feed required, regardless of whether they have been sent via Kreato or your inbox.
Auto drafted contextual responses
Most of the sales reps efforts usually lost on responding customer emails with request for callback or activity schedule with no timeline or contact details mentioned. Kreato find such instances and provide sales rep with drafted responses ready.
Email Activity Reminders
At some instances, even though sales reps recognizes the activity requested by customer on the email received, they tend to forget setting reminders whenever necessary. No worries. Kreato auto identifies and alerts sales reps on any such instances, so that he will never miss out on it.