Axlerate GPT, a generative AI platform of Kreato CRM, harnesses the in-built AI models and cutting-edge AI capabilities of ChatGPT, to infuse advanced natural language processing and text generation functionalities to augment sales productivity and win more deals. It can generate pre-formatted personalized & contextual email content for customer engagements. Additionally it can perform data extraction & analysis on customer communications to mine out contextual intelligence.
Generative AI
Auto Enrich Prospect Data
Auto fetch missing data for prospects and companies, including role, domain, sector, revenue,, important decision makers, social profiles, contact information and more. This enables your sales team to personalize their outreach, reach out to them instantly and build stronger relationships with your customers.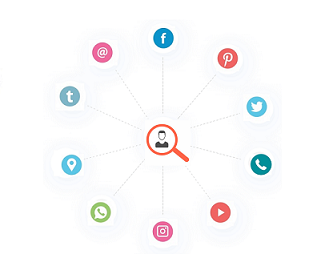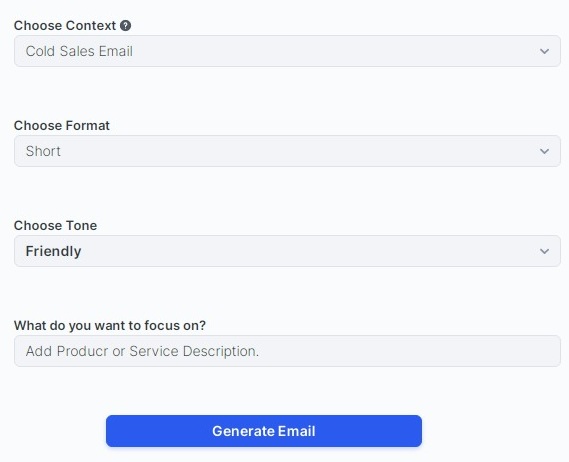 Generative AI
Sales Outreach with AI-Generated Content
Help your sales reps to quickly auto generate personalized and compelling content for their cold email outreach that resonates with the target audience, highlighting the product or service's unique benefits and value propositions. This saves sales reps valuable time and with engaging content, sales reps can improve response rates and ultimately close more deals.
Generative AI
Auto Assisted Customer Followups
Axlerate GPT can analyze the previous email that did not receive any response from the customer and auto-generate a follow-up email that is personalized, engaging, and tailored to the customer's interests and needs. This can save sales reps valuable time and effort while improving their chances of getting a response from the customer and ultimately closing more deals.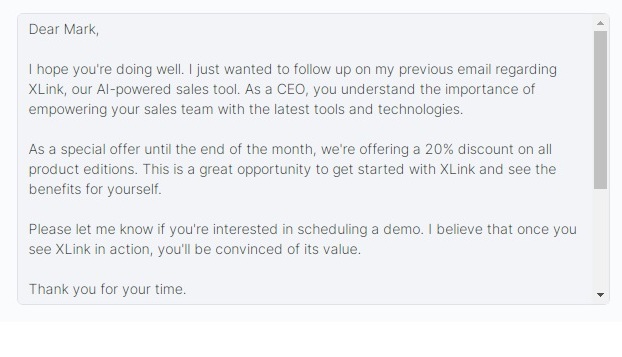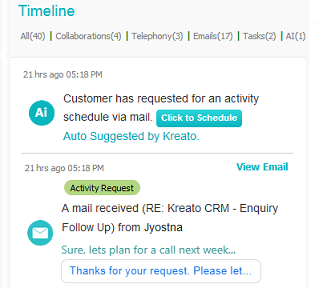 Generative AI
Auto Responders for Sales and Support Tickets
Axlerate GPT can analyze the context of the sales email or ticket received and auto-generate a response that is personalized, toned and tailored to the customer's needs and concerns. This can save sales teams valuable time and effort, allowing them to focus on building relationships with customers and closing more deals & support tickets.
Generative AI
Market with AI –Generated Content
With few inputs on products and services and target audience, Axlerate GPT can generate marketing emailers highlighting USPs, advantages, benefits, or special features, and including discounts or offers in the emailer. In addition, it can set the tone and style of the mailer as desired and can craft a compelling promotion message that well resonates with the audience targeted.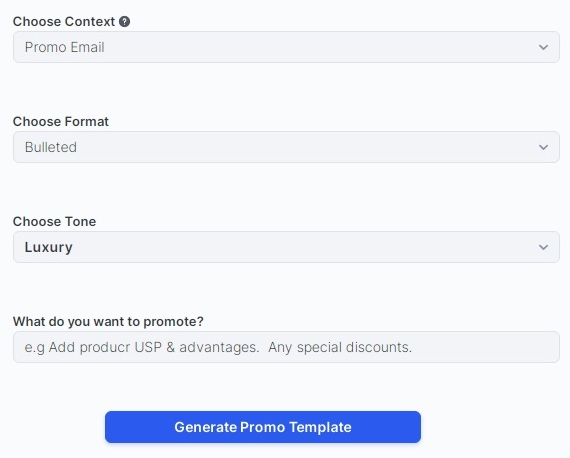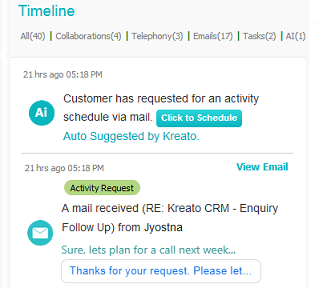 Generative AI
Customer Intent Detection and Reminders
At some instances, sales reps misses to recognizes the activity requested by customer on the email received or they tend to forget responding them . No worries. Axlerate GPT auto identifies customer intent (e.g request for sales quote, product documentation), highlights it and alerts sales reps to schedule it if required, so that they will never miss out on it..