APX International
Industry:

Machinery Manufacturing

Location: Mumbai, Maharastra
APX International is in the business of trading , import and export  and primarily focussed on on surface finishing for Jewellery applications and precision components, Vacuum pressure casting, Gold Refining Machine, Silver Refining Machine, gold bars & coins polishing.
We spoke with Dipak Jain (Co-founder & CEO, APX International) to understand how Kreato helps to organize their business and specific features they like about Kreato CRM.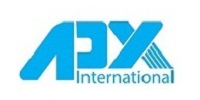 Please share your expereince on setup & customizing Kreato CRM for your business?
Good online support provided by Kreato team and easy configuration options of Kreato CRM helped us to go live in a day.
What immediate benefits that you have derived from Kreato?
We were able to manage customer data efficiently and it has become easier to search for customer information. Now the team follow up leads on time. Thanks to reminders & notifications in Kreato.
Which specific feature or functionality that interest you most in Kreato?
User friendliness is what I like most about Kreato CRM.