Assam Holidays
Industry:

Tours & Travels

Location: Guwahati, Assam
Assam Holidays is a company engaged in the business of Rent a car, air tickets, Hotel Booking and Package tours.
We spoke with Amit Agarwal (Owner, Assam Holidays) to understand how they decided to go with Kreato CRM and how Kreato helps their business.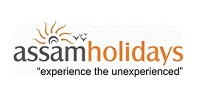 What prompted you to start looking for CRM? What problems did you need to solve?
We were spending lot of time searching for our supplier and clients contact details and emails. Also searching for our contracts with hotels etc. we were therefore looking for a software where all our business related documents etc could be at one place
What made you believe that Kreato CRM was the best for your business?
We tried lots of other CRM and found Kreato to be very flexible and user friendly
Is Kreato flexible enough to adopt your business workflow?
Yes. were able to customize Kreato CRM specific to our business.
How Kreato has impacted Assam Holidays?
Kreato has made things much easier for our sales team and has improved daily operations at Assam Holidays.