Faayah Products Pvt Ltd
Industry:

FMCG Distribution

Location: Mumbai, Maharastra

Faayah Products is a leading distribution company in FMCG segment.
Mariam Khan (Director, Faayah Products Pvt Ltd) spent sometime with us sharing his insights on implementing Kreato CRM for their business and how it helps to concentrate more on their core business.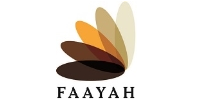 Please share your experience on setup & customization of Kreato CRM for your business?
Inbuilt step-by-step setup video tutorials helped us to easily self-start the CRM setup and we were able to customize as required in just couple of days.
What is the most significant improvement or benefit that have resulted from using Kreato CRM for your business?
Kreato CRM has helped to automate  most of our day-to-day activities which has given us more time to concentrate on our core business.
Tell us any one critical process you have automated in the sales process?
We use to manually prepare quotes. Now we have customized quote format to our business format  and able to generate quotes automatically.
What do you like most about Kreato CRM?
Extreme flexibility and exact customization options. Easy-to-use interface & navigation features and most importantly the enthusiastic customer service.
How will you summarize your experience (in 1 or 2 lines) on choosing, implementing and using Kreato CRM for your business?
Affordably priced with very essential plug-n-play integration apps. Quick & easy onboarding process with real good intuitive user interface.