Professional Technologies
Industry:

Software Reseller

Location: Coimbatore, Tamilnadu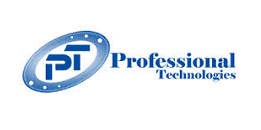 Professional Technologies is one of the leading CAD, CAM, CAE, and CFD Software resellers in India.
Vadivel (CEO, Professional Technologies) spent some time with us sharing his insights on implementing Kreato CRM for their business and how it helps to streamline sales & customer management, increase productivity and drive business with clarity.
What problems your were looking to solve by using CRM?
In traditional methods, we didn't had clarity to reuse our records like contacts, activities, accounts and opportunities. So we are not able to track and prioritize opportunities. Not easily identify up-sell and resell opportunities.  On the whole our sales team don't know where to put our efforts.
Tell us about your experience on setup and customizing Kreato CRM?
It's awesome the way it was designed. Self-help video tutorials provided inside the product were very supportive.
How Kreato CRM helps in improving daily operations at Professional Technologies?
Now we drive our business with clarity on our vision and confidence.
Summarize your experience with Kreato CRM?
It's not just a CRM It's an everyone relationship management.
Business Impact of Using Kreato CRM
Increase in New Customer Acquisition
Increase in Operational Efficiency