Intuitive interfaces customizable to fit exact needs of your business. Easy Point and click customization. From creating custom fields, customizing forms, customizing list views to customizing filtering options – all possibilities to customize CRM relevant to your business.
Customize Forms
Our Form builder allows you to customize most of the forms in the CRM. You can rename the field captions, add required fields, mark fields as mandatory, remove or hide unwanted fields.
Also you can group fields into sections, re-arrange the sections according to importance, and re-arrange the fields inside the sections.
You can keep the forms short for quick data input or longer to capture more information as per your requirements.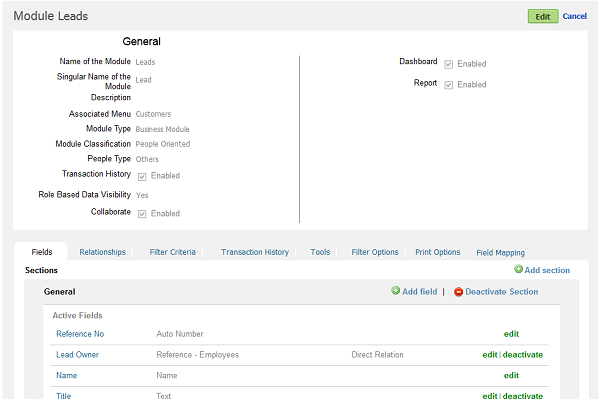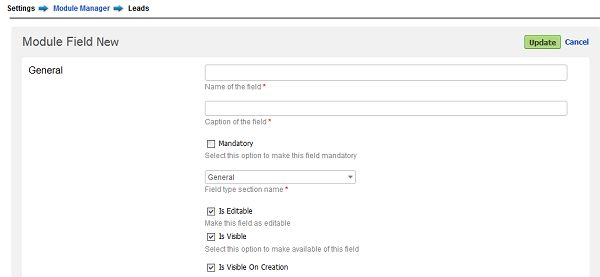 Create Custom Fields
We provide complete control over the data required in the forms.  You can add new custom fields to any forms in the CRM. This key feature of Kreato CRM allows your team to input, filter and sort the information in the way relevant to your business.
Custom field types can be text, numbers, date, drop down list, check-box or file attachments.
Customize List Views
All the important data lists in the CRM: Leads, Contacts, Accounts, Opportunities, Orders and Cases all have customizable views.
You can choose the columns you need and arrange them in the order you want. You can also set the filter conditions.
You can have either one or many different views and mark one of them as default.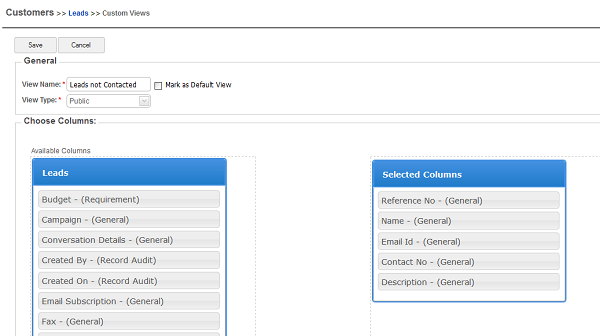 Customize List Filters
Rich filters provided to all important data lists in the CRM for easy retrieval of data you want to see.
These filter options are customizable. You can add and remove fields to the filters. Custom added fields are also allowed.