Use our call conversation intelligence tools to automatically record, transcribe and analyse sales conversations. Identify most qualified leads, optimize call engagement strategies and drive effective sales conversations.

Call Recordings & Transcripts
Each sales conversation is automatically recorded and transcribed from speech to text. Call records and transcripts helps you to evaluate and identify your most qualified leads. Gain insights on how sales reps interact with your customers – Identify successful reps and suggest corrective actions to the needed ones.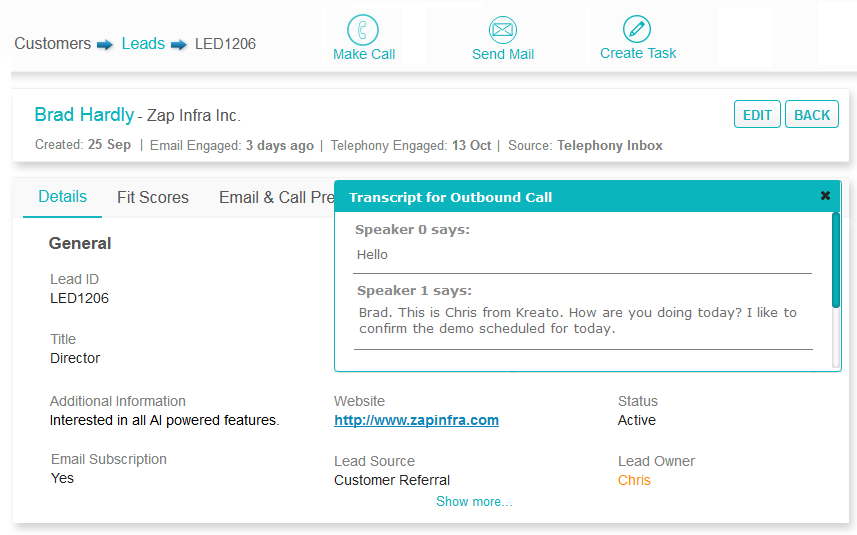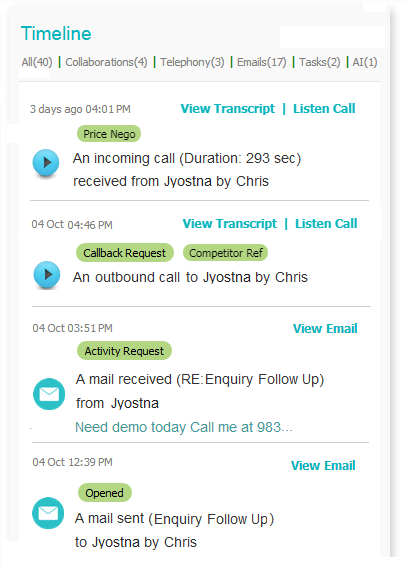 Trend Analysis
With Natural Language processing techniques, Kreato scans the call record / transcript, identifies keywords or patterns and auto categorize call records with corresponding tags such as Competitor Reference, Pricing Negotiation, Activity Request, Query etc. Analyse the trends of the sales calls you receive.
Advanced Call Analytics
Get facts on quality & quantity attributes of your sales calls. Know about the call connection rate and get answers to your queries such as "how much time spent on calls by team?" and "Are we missing any customer calls".