Email Notifications
Kreato helps your sales team to track customer interest in the sales conversations through live tracking their email engagements. Sales reps will be provided with instant alert on any email open or links clicked by customers while reading.
Email Intent Analysis
Kreato employs Natural Language processing techniques on  received email content to trace specific linguistic patterns to categorize the email conversations. With all your sales emails auto-tagged, your sales team can easily identify various intentions such as support request, query or any activity request from the customer emails.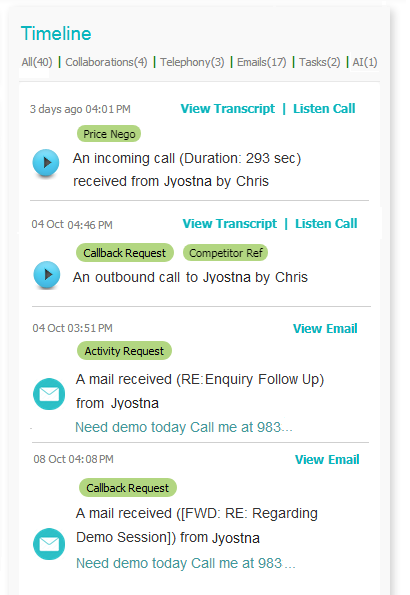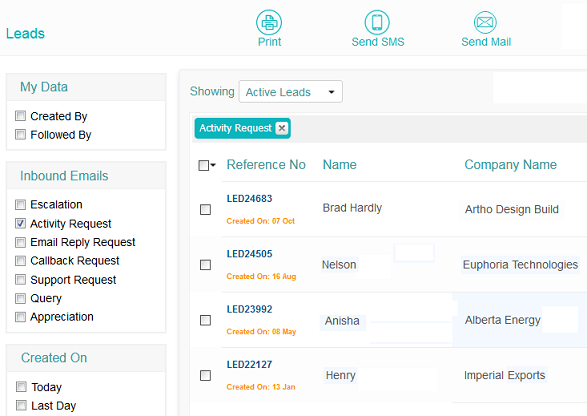 Contact Details Capturing
Not every time your sales rep recognizes the additional contact details noticed on the sales emails and mark it down for additional references. No worries. Kreato automates this job and alerts sales reps on any such instances.
Activity Schedule Reminders
At some instances, even though sales reps recognizes the activity requested by customer on the email received, they tend to forget setting reminders whenever necessary. No worries. Kreato alerts sales reps on any such instances, so that he will never miss out on it.
Email Sentiment Analysis
In addition to the intent tagging, Kreato's artificial intelligence also helps to trace the sentiment of every email received. With this you will be easily able to identify if any negative sentiment and attend to the leads or deals for immediate action.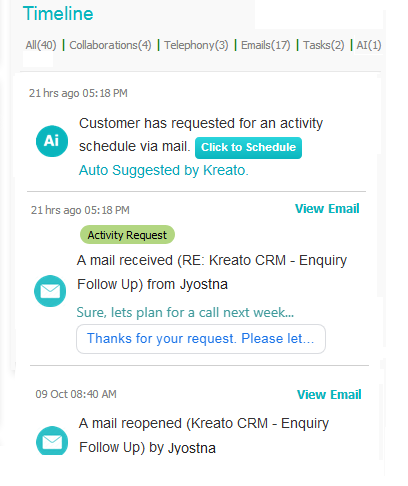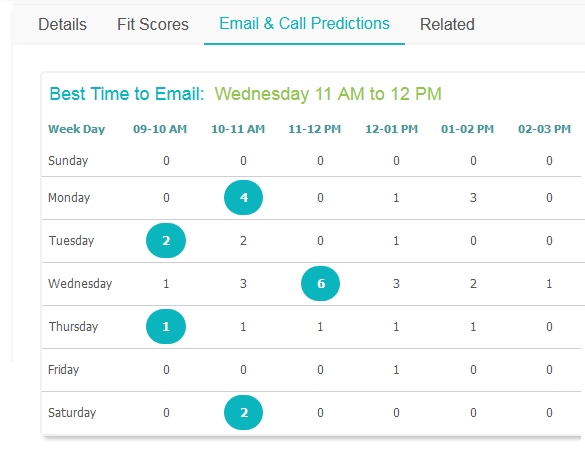 Predictive Email Engagement
Kreato with the help of timeline of past email engagements (email open/click) of customer, predicts the best probable time to respond customer via email, thus improving the chances of immediate customer attention.
Out-Of-Box Reports
Optimize your email outreach techniques with Kreato's out-of-box reports provided on various key metrics such as email open rate, time taken to response & email intent. Further to this You could quickly check for the frequency of specific terms including your competitor names or your product features spotted on customer emails.