Kreato helps you to create personalized, automated email workflows that helps to effectively engage, nurture leads and delight existing customers with timely, relevant and targeted messages. Saves significant time while keeping your team engaging effectively.

Drip Email Campaigns
Automate sales prospecting via drip email campaigns. Kreato provides scope to send set of marketing emailers to your clients at automated times in a schedule. This will help sales reps to be in regular touch with your leads and continuously educating them on your product/services, thus turning them slowly as your prospects.
Email Scheduling
Send responses or follow-up emailers on opt time or based on the reading time of your clients. Email scheduling provides your sales reps with the option to send pre-written email responses or follow-up mailers to client on a scheduled time. This way your sales rep can complete their email related work at their leisure and can concentrate on core sales activities.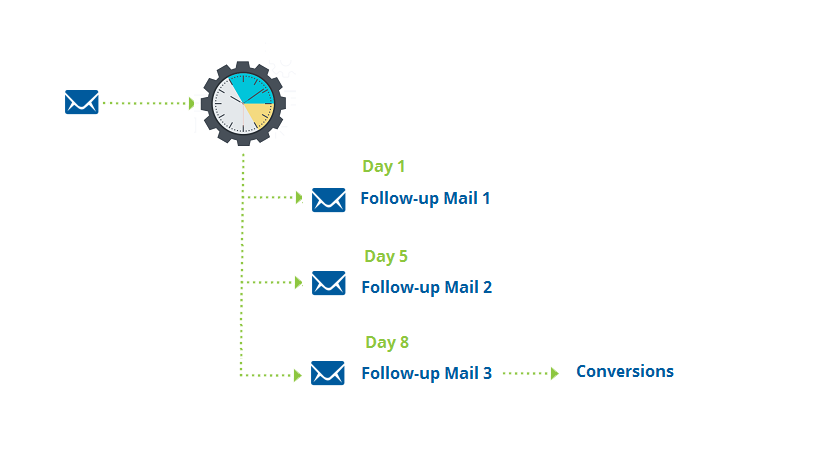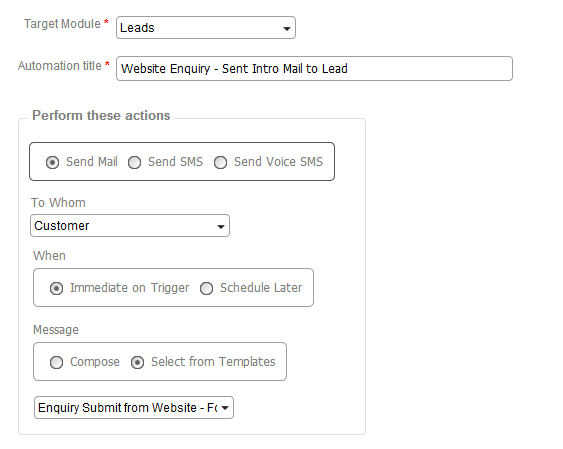 Auto Email Responders
Automate sending routine emailers to your clients. Kreato helps to send autoresponders with introduction of your product/services whenever first email enquiry received from your customers. Also you could set autoresponders to send transactional updates to your clients whenever any status or stage progress happens.
Triggers Driven Workflows
Automate execution of email workflows based on specific condition or outcomes.