Biogenuix, a marketing, distribution and consultion solution provider for global biotech and healthcare companies chooses Kreato CRM to consolidate its customer data, streamline its sales processes, and harness the power of data with AI techniques to improve sales pipeline performance.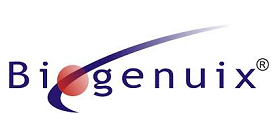 Founded in 2004, Biogenuix provides Marketing, Distribution and Consulting solutions to global biotech and healthcare companies. Biogenuix operates in Clinical Diagnostics, Life sciences research, Biobanking and Regnerative Medicines markets.
The Challenge

In the recent years sales volumes of Biogenuix has grown so did their sales team. Smartsheets and other primitive tools couldn't help them to keep up and scale with their sales team. Scattered customer data, business processes that do not reflect best practices and a lack of real-time intelligence prevented the sales team from achieving greater sales success and delivering an optimal customer experience. Without an integrated system in place, preparation of reports and sales forecasting has become a complex and time consuming process.
Biogenuix management team decided to go for CRM system implementation. After having a series of discussions with the team, the sales leaders decided to research and find the solution they needed. Specifically they wanted the Sales CRM system to be intuitive and easy to use, but at the same time include powerful features and intelligent analytics to scale up the business.
Solution
After some research and undergoing a trial, Biogenuix team zeroed in with Kreato CRM. Admin team could built out a customized sales pipeline and put up a repeatable sales success process in place using the process roadmap. Repetitive admin tasks like activity logging, communications logging and report preparations are automated.
Being an intuitive system, adoption by team is quick and high. The sales team can now manage the pipeline effectively and uses smart lists to gain quick insights. Key features like pipeline SLAs, real-time activity timeline and AI powered activity suggestions have transformed how the sales team track the pipeline and perform day-to-day activities. Within a month of time, they could realize increase in team productivity and efficiency.
Higher adoption & automation helped Biogenuix to generate inflow of good data in the system necessary to yield actionable intelligence. Machine learning the CRM data on sales, Kreato empowers the sales managers & Biogenuix management team with intelligent insights to easily track all the important aspects of their sales pipeline real-time – How fast lead conversion happens, What profile & behavioural factors drives more lead conversion, Which stage of the sales pipeline consumes more time etc. They have all the analytical insights (to monitor & improve the sales pipeline performance) without no additional efforts from the team.
Related Success Stories

Kreato helps Kingmakers to setup an effective sales platform with automation and intelligence to improve team productivity and increase sales success.
Kreato makes it easy for Trip Planners to have a solid customer acquisition process in place and increase their sales success rate.
Kreato makes us organized and has effectively transformed our pipeline visibility. With the sales acceleration AI, it has taken us to the next level as far as the ability to derive instant intelligent insights with the data not only to analyze sales and team performance but also to efficiently execute the day-to-day sales activities.

Director, Biogenuix
Key Features in Kreato CRM That Led To Success