Monier, a global leader in quality roofing, revolutionized its sales operations by implementing Kreato CRM – Sales CRM powered with Sales Acceleration AI.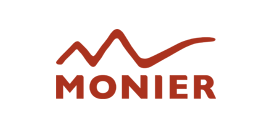 The world leader in quality roofing, Monier (Now BMI India) is the largest roofing company worldwide, with offices in over 40 countries, continental technical centres and over 120 manufacturing facilities worldwide.
The Challenge

Monier faced several challenges in its sales operations, including
Inefficient Sales Pipeline Management: Manual processes and lack of automation hindered Monier's sales team from effectively managing the sales pipeline, resulting in missed opportunities and delayed sales cycles.
Limited Sales Engagement: Monier lacked a comprehensive tool to engage with prospects, leading to reduced customer conversions and suboptimal sales performance.
Lack of Decision-Making Support: The absence of data-driven insights and intelligent decision-making capabilities hampered Monier's sales team's ability to identify and capitalize on opportunities.
The Solution

Monier chose to implement Kreato CRM, a sales CRM platform powered by Sales Acceleration AI, to address the aforementioned challenges and improve sales operations. The solution offered the following features:
Sales Pipeline Management: Kreato CRM streamlined Monier's sales processes, providing a unified view of leads and opportunities while eliminating manual errors and improving overall efficiency.
Enhanced Sales Engagement: Kreato CRM equipped Monier's sales team with comprehensive engagement and automation tools, enabling personalized and timely interactions with prospects, resulting in increased customer conversions.
AI-Powered Decision-Making: Kreato CRM's integration with Axlerate AI provided Monier's sales team with data-driven insights, facilitating intelligent decision-making, identifying upselling opportunities, and closing deals more effectively.
The Result

The implementation of Kreato CRM brought about significant improvements in Monier's sales operations:
Accelerated Sales Cycle: Streamlined sales pipeline management led to faster lead-to-opportunity conversions and reduced sales cycle duration, resulting in increased revenue and improved customer satisfaction.
Higher Customer Engagement: Kreato CRM's engagement and automation tools enabled personalized interactions and targeted messaging, leading to improved customer engagement, higher response rates, and increased conversion rates.
Intelligent Decision-Making: Axlerate AI's data-driven insights empowered Monier's sales team to make informed decisions, identify trends, understand customer preferences, and improve sales forecasting, resource allocation, and overall sales effectiveness.
Related Success Stories

Biogenuix, a global biotech and healthcare organization chooses Kreato CRM to consolidate its customer data, streamline sales processes, and harness the power of data with AI techniques to improve sales pipeline performance.
Edusky, India's top study abroad platform, embraces Kreato CRM and Sales Acceleration AI to consolidate student data, streamline enrollment, boost student engagement, and enhance student enrollment rates.