Wienerberger a global provider of building materials and infrastructure solutions, successfully addressed sales hurdles by adopting an innovative Sales CRM Platform fueled by Sales Acceleration AI, to enhance their sales execution.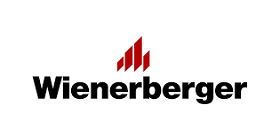 Founded in 1819, Wienerberger is a global provider of building materials and infrastructure solutions with its headquarters in Vienna. Wienerberger is the world's largest producer of clay blocks and the company holds leading market positions in our other business segments as well.
The Challenge

Challenges Faced by Wienerberger:
Inefficient Sales Pipeline Management: Wienerberger struggled with the complexity of managing their extensive sales pipeline across multiple regions and business segments. The lack of a centralized system led to inconsistent processes, limited visibility, and difficulty in tracking sales opportunities.
Low Sales Engagement and Automation: Manual and time-consuming processes hampered sales team productivity, resulting in reduced customer engagement and missed sales opportunities. Wienerberger required a solution that could automate routine tasks and streamline their sales workflows.
Limited Decision-Making Support: Wienerberger sought a solution that could empower their sales team with valuable insights and intelligent recommendations to enhance their decision-making capabilities throughout the sales cycle. They needed a tool that could identify opportunities, prioritize leads, and provide actionable intelligence.
The Solution

Wienerberger recognized the potential of Kreato CRM in addressing their sales process challenges and decided to adopt the platform. Kreato CRM's Sales Acceleration AI – Axlerate AI proved to be a game-changer for Wienerberger's sales teams, offering a range of powerful features tailored to their specific requirements:
Advanced Sales Pipeline Management: Kreato CRM provided Wienerberger with a centralized platform to manage their sales pipeline efficiently. The solution enabled them to track opportunities, forecast sales, and gain real-time insights into the progress of deals across various business segments and geographic regions.
Enhanced Sales Engagement and Automation: Kreato CRM automated mundane tasks, allowing Wienerberger's sales teams to focus on more strategic activities. Features such as email templates, automated follow-ups, and personalized engagement tools empowered the sales representatives to engage with prospects effectively and nurture relationships throughout the buyer's journey.
AI-powered Decision-Making Support: Axlerate AI, an integral part of Kreato CRM, leveraged advanced AI algorithms to analyze data, provide sales teams with predictive and prescriptive insights, and recommend optimal actions at each stage of the sales cycle. This AI-driven intelligence helped Wienerberger's sales teams identify high-potential leads, prioritize activities, and make data-backed decisions to improve conversion rates.
The Result

Wienerberger's adoption of Kreato CRM yielded remarkable results, transforming their sales processes and driving significant business growth:
Streamlined Sales Operations: Kreato CRM enabled Wienerberger to establish consistent sales processes across the organization, resulting in improved efficiency, reduced manual effort, and enhanced collaboration among sales teams. The centralized platform provided a holistic view of the sales pipeline, allowing for better forecasting and resource allocation.
Increased Sales Productivity: With Kreato CRM's automation capabilities, Wienerberger's sales teams experienced a surge in productivity. The platform automated routine tasks, such as data entry, follow-ups, and reporting, freeing up valuable time for sales representatives to focus on building relationships and closing deals.
Data-driven Decision Making: Axlerate AI's intelligent insights empowered Wienerberger's sales teams to make informed decisions. By leveraging AI-driven recommendations, they could identify the most promising leads, tailor their sales approach, and allocate resources effectively, resulting in higher conversion rates and improved customer satisfaction.
Related Success Stories

AH International leverages AI Powered Kreato CRM and to streamline their sales operations, enhance decision-making, and optimize their revenue generation potential.
Through the adoption of Kreato CRM, Multiplier witnessed a profound transformation in their sales processes, leading to a significant enhancement in decision-making capabilities and a remarkable boost in sales performance.