Fedify Technologies drives team productivity and sales performance with Kreato CRM.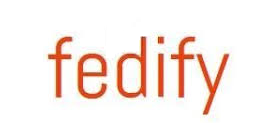 Fedify is a Stock Market Education & Technology organization providing technological and educational solutions for Investors and Traders in the financial markets.
The Challenge

Fedify technologies is a stock market education & technology firm. After achieving success early on, Fedify has been steadily growing on the sales volumes. As their sales team began to grow, they found that spreadsheets and other primitive tools were no longer adequate for their needs.
"Team is wasting a lot of time in manual and admin activities, customer data is scattered in spreadsheets. There has to be a faster and efficient way to shorten the sales cycles", says Madhan Kumaran, CEO of Fedify. 
He then explains that because of the nature of their pipeline, they needed better relationship management tools. "Communication tracking is very important and our managers required a better way to monitor team activities".
After trying various CRM and finding them either overly complicated or non-intuitive, they found the answer to their challenges: Kreato.
Solution
"All the features in Kreato are amazing. Kreato has become an integral part of our sales process", Madhan Kumaran CEO of Fedify emphasizes.
 and Kreato provides all necessary tools to manage their sales cycle. Customization features helped the Fedify admin team to have customized sales pipeline in place as their business demanded.
"With Kreato CRM, now we get a clear visibility on our business process, sales pipeline and follow-ups." adds Madhan.
Kreato's email integration have helped Fedify team save time and to have effective sales conversations. "In the past it was so time consuming to track emails. Now, we have our email automatically integrated into Kreato, gets syncs with the customer records," explains Madhan. He further describes that SMS service integration has automated sending the transaction updates to customers.
Managers and the management team get the insights they need to stay informed. Specifically the team activities reports helps the manager to track the productivity of team members instantly.
With Kreato, Fedify has put up an effective system in place that helps sales reps to sell efficiently and helps their managers to bring out better performance from the team.
Related Success Stories

Kreato helps Kingmakers to setup an effective sales platform with automation and intelligence to improve team productivity and increase sales success.
Kreato makes it easy for Trip Planners to have a solid customer acquisition process in place and increase their sales success rate.
All the features in Kreato are amazing. Kreato has become an integral part of our sales process. With Kreato CRM, now we get clear visibility on our business process, sales pipeline and follow-ups.

CEO, Fedify Technologies
Key Features in Kreato CRM That Led To Success