One of the leading Civil Services Exam Coaching Academy in India, implements Kreato CRM to help them track and prioritize incoming leads, increase their closing ratio on opportunities, spur best practices across sales process and gain greater insights into their pipeline and team performance.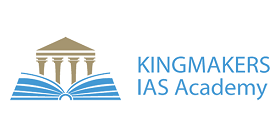 Kingmakers IAS Academy is a growing civil service exams coaching academy in India with the mission to make the dreams of every individual of becoming a Civil service officer a reality.
The Challenge

With the target of becoming one of the top ten Civil Service Exams Coaching Academies, Kingmaker was looking to setup an effective sales platform to increase the sales success. Using primitive tools for the sales process, the sales team spend most of their productive time on admin tasks, prioritizing the activities and reporting work to the managers.
Prospecting and follow-up process is not consistent and the manager could not effectively track the activities of the team. Kingmaker expect the solution to improve the effectiveness of sales communications.
Solution
Kreato, the AI in-built sales CRM fits as a perfect solution for Kingmaker. Thanks to the easy configuration and customization options of Kreato, the admin team at Kingmaker could be able to setup the system quickly in a day with online guidance from the Kreato team.
The core CRM tools in Kreato made it easy to setup an organized sales process – lead profiling, custom views, intelligent list filters and more. Sales Sequence feature helped the admin team to define the prospecting process to be followed for each lead & opportunity (stages and sequence of activities for each stage).
Kreato actively monitors the health of the pipeline 24/7 and alerts the reps with prescriptive insights when leads are struck. With the profile & AI driven behavioral scoring, systematic lead prioritization helps the reps to focus on leads with higher probability to be won. Auto logging of activities and communications enabled the team to focus more on closing sales.
Being an intuitive system, the whole sales team adopted Kreato CRM seamlessly in a shorter time span, started using the integrated communication tools and conversation intelligence which resulted in effective sales conversations. Thanks to the successful adoption of Kreato CRM, now the almost all activities of the team are captured automatically.
Related Success Stories

Biogenuix, a marketing and distribution organization harnesses the power of data with AI techniques to improve sales pipeline performance.
Kreato makes it easy for Trip Planners to have a solid customer acquisition process in place and increase their sales success rate.
Ability to track, analyze email and calls has greater impact on sales conversations. Lead management is now process driven. With all needed productivity tools and intelligence, Kreato is the right solution for us to grow faster.

Director, Kingmakers
Key Features in Kreato CRM That Led To Success