Ultrasound India accelerates growth with the all-in-one CRM system for sales.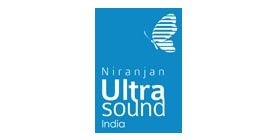 Founded in the year of 1999, Ultrasound India a Dotmed 100 certified company has grown up as a key player in the Ultrasound sales & service sector. Having adopted the latest ultrasound refurbishment & servicing technologies, they provide quality, refurbished diagnostic ultrasound machines of all brands at economical prices and provides ultrasound machine service, AMC & CMC to domestic and global customers.
The Challenge

Since commencing the exports of refurbished ultrasound machines, Ultrasound India has rapidly grown as a key player in Ultrasound sales. Team size increased to meet the growth demands. The sales team was managing the sales process and client relationships using spreadsheets. But at a stage, the management realized the limitations of spreadsheets based process and decided to shift to a data-centric, dynamic and process-oriented system to efficiently manage sales and customer relationship.
"We are not getting the results. We needed an effective CRM system in place to take us to the next level" says Niranjan, Managing Director, Ultrasound India.
Mahesh Pokkadavath, IT Manager of Ultrasound India was given the arduous task of searching for a new CRM solution for their business. He and his team started researching many sales focused CRMs in the market and finally fascinated by Kreato with the features it offers in one system. After registering for a free trial of Kreato, Mahesh and the management team were completely impressed with its intuitive design, productivity solutions and ready-to-use sales analytics.
Solution
Ultrasound India now uses Kreato to manage both its inside sales team and field reps. Thanks to the simplified user interfaces of Kreato, adoption to the new system was much easier for the team. "Within a month of time, we started realizing the transformation in the way we work" explains Mahesh. The inside sales team at Ultrasound India now uses Kreato effectively for lead & pipeline management, tasks, appointments and email tracking. The full-featured mobile App equips the field-sales team with access customer data, productivity tools and analytics on the go.
"Kreato provides all tools we need to improve productivity.  It has changed how we track and retrieve information, and how we visualize our pipeline."  explains Mahesh.
Ultrasound India has separate teams for lead qualification and handling sales pipeline. Kreato helps both teams to work together and close more sales.
"Having an integrated system like this is very important. I can see that our sales approach has been successfully evolved " adds Niranjan.
Email communication is an essential part of their sales process. Integrated email communication tools and team activity timeline for contacts has improved the effectiveness of the conversations and team collaboration.
"We have become more data-centric. Data insights helps us to understand the business, take right decisions and to determine the next step for the success" Niranjan says.
Related Success Stories

Biogenuix, a marketing and distribution organization harnesses the power of data with AI techniques to improve sales pipeline performance.
Kreato makes it easy for Trip Planners to have a solid customer acquisition process in place and increase their sales success rate.
Have become more data-centric. Data insights help us to understand the business, make the right decisions, and to determine the next step for success. Having a sales acceleration integrated CRM like this is very important. I can see that our sales approach has been successfully evolved.

Managing Director, KPI India
Key Features in Kreato CRM That Led To Success