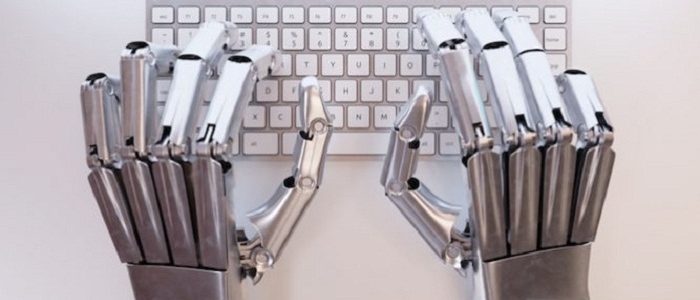 Artificial intelligence technology offers many interesting automation freeing your reps to focus on closing the sale. One of such interesting offer is the role it plays as
virtual Email Engagement Assistant
for your sales team.
 Auto interpretation of mails received from customers
Armed with Natural language processing (NLP) technique, your virtual assistant auto interprets incoming emails to analyze and identify the intent of email like query, support, escalation or appreciation.  It also intelligently highlights mails that needs response and mails that expect you schedule activities.
 Auto drafting responses for customer emails
When the sales rep decides to reply the email, the virtual assistant is ready with next level of help. After using NLP to identify the patterns in the email, machine learning capabilities enables your virtual assistant to show up appropriate responses for the email. The replies are not sent automatically. Instead you can choose the suggested response as starting point, edit or add text as you like.
Smart Reply Mode to auto respond customer emails
At advanced level, the virtual email engagement assistant can be given the job of responding customer emails automatically in specific simple cases which can save time and efforts of the sales team. The machine learning trick works again here. Your virtual assistant will send the reply with personal and human touch.
You can select specific patterns on which this auto response should work.
A sample situation to realize the benefits of this smart reply mode:
Let's say a prospect has send a mail to your sales rep after the working hours. The content of the mail is simple. It just says "Can you visit our office for product demo?". The sales rep will see the mail tomorrow morning and replies to the customer asking for his comfortable time. The customer who checks his inbox regularly only in the evening replies back with comfortable time which is 5 PM. As the reply is received after working hours, the sales rep could see this reply only the next day. The demo happens only on the second day.
Now let us see how the smart reply mode of your virtual assistant changes this. Interpreting the email, it detects the pattern – the customer has asked for an activity schedule but has not mentioned the timeline for the same. As you have enabled smart reply mode for this pattern, the virtual assistant automatically sends the response with the content "Please let us know you comfortable time tomorrow for the demo". The customer receives the reply immediately as soon as he has sent the mail. He is happy with the immediate response and reply back with his comfortable time which is 5 PM. Next day morning the sales rep sees the updated response from the customer. The demo successfully happens on the next day itself.