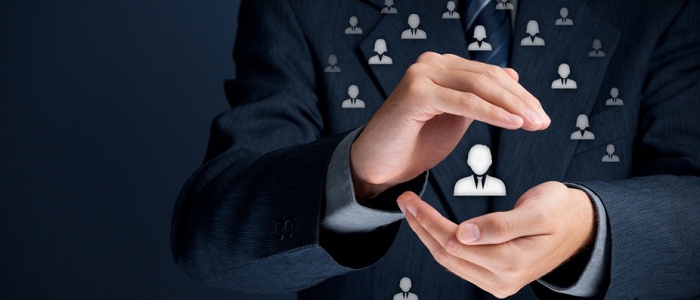 Customer information management is one of the key feature of
a CRM system
.  A CRM system with better customer information management tools helps in building profitable customer relationships. Let us see what are the tools must be part of
a successful CRM system
for effective Customer Information Management.
Custom Fields
 Essential part of any CRM is to provide option to build and manage the customer profiles as demanded by the business. If this has to be satisfied, then definitely there should be provision to create custom fields in additional to default fields provided by the CRM to define the customer. Custom fields has become a necessity as each and every business will have different parameters (fields) set to define the customer. And it's not only about the creation of new custom fields, it will be better if there is option provided to drop any unnecessary fields provided default by the CRM. So that the business just deals and manage only the fields they wanted.
Custom Views
Here comes another important tool that will help the business to view their customer data in different angle required by various teams and department of the business. Custom views are nothing but the dynamic list views defined with different set of customer fields (parameters), coupled with some filters if required. For an example, a pre-sales team that wants to differentiate the active (hot) and passive leads based on some parameters, then they could easily achieve it with defining two list views to differentiate and track them very effectively.
Filters & Search 
Finding and navigating to right set of customers will occupy most of the efforts spent by the sales and marketing team on the daily basis. Hence the CRM should complement them with the right filtering and search tools to navigate to the customer data, the sales or marketing team trying to find at ease and fast. Instant filters readily available on the list views and all-field search option coupled with scope for phonetic search if available, will be real advantageous on rightly segmenting your customer data.
Data Enhancement
Not every data parameters can be captured by the business all the time for all the customers. Mostly the contact details such as email-id, contact number and address will be easily available, but it's not easy to gather details on social, professional and other personal details such as age, language and other preferences. Even if such data available, it will kill the productivity of the sales team, if they are going to spend time and effort on collecting these information. But if your CRM provide option to integrate and utilize the service of customer data discovery tools such as PIPL or FullContact, then you will be lucky to instantly capture these additional information for every customers that you deal with in no time and efforts.
Team Collaborations
To keep track of all the action carried for every customer by various team members, there should be option to add personal notes and comments. So that any team member on completing a transaction with the customer that can be communication happened or a task related to that customer, they can easily add notes for future reference.
Unified 360 View
Another very important tool that your CRM should support is providing the unified data view of your customers. Unified data view is not only about presenting the personal, contact and demographic data of the customer, but also all other transactions and actions that are associated with customer through a single interface. Hence it will be better and really advantageous, if your CRM vendor provide you with unified 360 view of your customer data with the below options supported:
Field Highlighting
Option to highlight some important field such as status, contact details and record owner handling the customer.
Communications
Option to view all the communication that has been transpired with the customer through various channels.
Activities (Tasks)
Option to view all the completed or ongoing tasks being carried out by the team related to the customer
Transactional History
Option to view the complete time-line history of the customer record detailing the record creation and modifications.
Support Tickets
Option to view all the support tickets raised by the customer.
Team Collaborations
Option to view all the notes & comments added by various team members on their actions related to the customer.
Summary
Better customer information management helps to build profitable customer relationships and streamline the important processes of any business – customer acquisition and retention.  Choosing a CRM system with all smart tools for better customer information management will be a wise decision for any forward looking business.