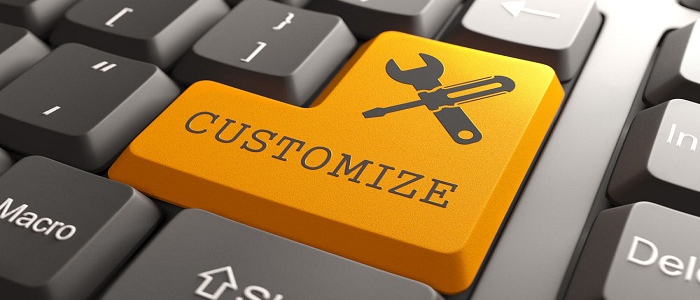 "Enterprise SaaS products coupled with strong product customization capabilities is need of the hour ".
During our initial survey period before starting with Kreato development, we understood that product customization is going to be primary issue that has to be properly addressed to gain strong foothold in the emerging markets like India, as Small and Medium Businesses tend to have their own custom business structures, workflows and even custom business processes.
Hence to address this primary issue, the solution which we build should strongly support the below components of the product customization
Module Re-structuring:– Even the default modules like Lead, Account, Contacts, and Opportunities can be provided with some industry standard fields (parameters), there should be scope to add and remove fields based on the business requirements. And if-required, the complete module restructuring from scratch has to be supported, as most of the business prefer to just capture and work with only the fields that they wanted and nothing else. So the product architecture has to support to do away with concept of fixed fields.
Module Creation:– Although most of the business will consider the default modules supported will be sufficient to kick-start their CRM usage, the need for introduction of new modules to support the custom process is surely rising.  We have come across scenarios, where most of our clients on the consulting space looking for an expense module to track their sales team expenses and some manufacturing clients who does refurbishment services, looking for a refurbishment module to track their refurbishment activities.
Workflow Creation: – Businesses that follows the B2B demands a lead-account-contact flow on their SFA, whereas the B2C customers' demands a direct lead-contact flow on their SFA. On some instances, irrespective of the business nature (B2B or B2C), some of the businesses doesn't need lead component itself in their SFA flow, as they will be directly getting engaged with the confirmed customers.  And on the sales opportunity management, business pick and choose selective components of the "Opportunity – Quote – Invoice – Sales Order" cycle as suits their business. Also if you consider the inventory management, the repository creation and handling workflow differs between a manufacturing and a trading business.  And hence the product should support creation of workflows required based on the business nature.
Module Relations:- At some time just creation of new modules alone will not be suffice, there should be option to connect or relate specific modules to see some business workflows in action. Hence helping to formulate such relations, would help clients to easily get a 360 view of their business transactions.
As we firmly believed that these strong product customization features no more a luxury feature, that is only available to on premise custom CRM implementation, we wanted to support these features through Kreato. Hence we first built a CRM framework with all the above flexible qualities and then housed Kreato at the top of it to support these product customizations.  Also as we understand that following the shared database model will limit the customization capabilities, we followed the dedicated database model, where every client will be provided with their own database, thus allowing more room of customize the data structures as required without any restrictions.
And as the small and medium business may not have the luxury of maintaining in house IT team, we equipped Kreato as Do-It-Yourself platform with in-product video guides and wizards, so that these customizations can be easily self-serviced by our customers itself.