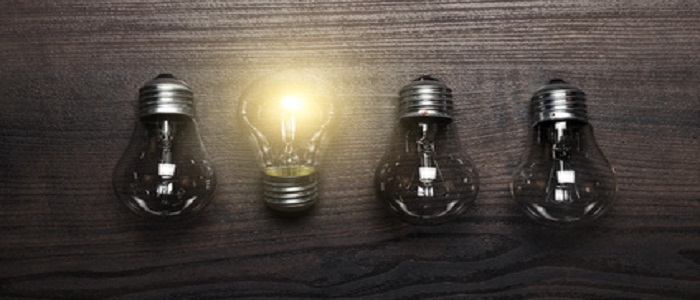 Choosing a perfect Cloud CRM is a important task for a Small & Medium Business. Here are the top 10 things that makes Kreato as a great CRM.
#1: A New Age & All-in-One CRM Software
Kreato CRM is an all-in-one CRM software to grow sales that provides all lead management, sales, and customer support tools 'out of the box' in one application. Kreato is powered with all needed automation and artificial intelligence capabilities.
No need for businesses to juggle through multiple products to fulfill core CRM needs.
#2: Sales Automation
Automation is defined as the steps in a process that happen automatically or "behind the scenes".
Task and Email Automation allows the organization to focus on what's truly important- its core activities.
Kreato provides sales automation tools to:
Automate manual data capturing and data updates.
Automate recurring sales processes which are linked to customer handling.
Handle 10X more customers with same resources
Stress & efforts are reduced and time is saved
Focus more on human side of sales
#3: Artificial Intelligence Capabilities for Sales
AI is the next major wave of innovation to be integrated in business processes in order to succeed. Kreato CRM has been built with AI as its core and augments your team with innovative capabilities.
Pipeline . AI – Provides predictive recommendations & contextual insights to focus on what's most important and do right sales activities at right time.
Email . AI – Artificial Intelligence layer for email, auto categorizes, highlights and prompts you to focus on what matters most.
Out-of-the-box Sales Insights- Data driven metrics giving real-time intelligent visibility of your sales process.
Reason #4: Intelligent Team Performance Management
Continuous improvement of your team performance plays a vital role to grow your business. Kreato helps your sales leaders with innovative tools to tap full potential of your team.
Team . AI – Kreato leverages AI capabilities to deliver intelligent team performance analytics for you to comprehensively evaluate and coach the team effectively.
Sales Gamification – Motivate, engage and energize your team with sales gamification. Applying game mechanics to sales amplifies the competitive spirit between reps, engages them in a play-to-win culture and motivates them to perform more.
#5: Plug-n-Play Integration Apps
Kreato CRM comes integrated with all popular 3rd party business services used by businesses on day-to-day basis.
All integration works has been done up front and these services works well together with Kreato "out-of-box".
Kreato has in-built App Store which includes all integration Apps for cloud telephony, text messaging service, web, social and email marketing solutions, web chat software, lead generating platforms and more.
#6: Simple, Affordable & Transparent Pricing
"Every business (irrespective of size) should get access to a new age, complete & integrated CRM system" is the vision of Kreato. To realize our greater vision, we have built Kreato with greater value proposition and priced it very affordably.
Our Customers realize increase in sales & revenue growth in 1 – 3 months or less.
#7: Highly Secure & Reliable
Kreato CRM is hosted at world-class secure Microsoft Azure Cloud Servers compliant with: ISO 27001/ 27002, SSAE 16, PCI DSS etc.
256-bit SSL encryption enabled.
Dedicated database for each business with private connection credentials to ensure absolute data segregation.
Distinct sub-domains for each business
All access within Kreato CRM is permission based.
Regular daily backups and backups stored in geo – redundant servers.
#8: Dedicated Data Storage for each Business
Instead of following the shared database model where all customers' data co-exist in a single database, Kreato CRM follows the multi-instance database architecture model, providing every business a dedicated database.
Dedicated database for each business assures absolute data segregation and provides the heightened data security.
#9: Easy To Use & Quick To Adapt
Simple and user-friendly design. Intuitive user interfaces with easy to use navigations. Find information you need in an instance and get things done fast with fewer clicks.
Faster staff on-boarding. Even non technical users can adapt the system in minutes.
Do-it-yourself platform with In-line video tutorials & In-product knowledge resources to get trained in no time.
Integrated In-product Help Desk for quick support.
#10: Effortless Setup
Go live in a day.
Kreato is a ready to use CRM which comes with default configurations and sample data.
Auto wizard with step-by-step guidance and video tutorials for easy configuration and customization on your own.
Dedicated one-on-one assistance to consult on requirements, configure and customize CRM specific to your business needs.