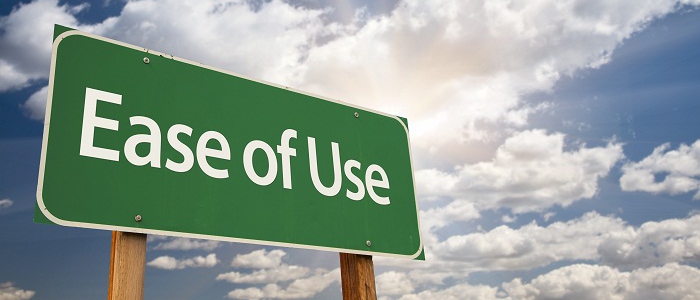 Realizing the importance and need for CRM technology, your organization have conceived and set up a CRM system which aligns with your business processes.  But the real success is when your team really use the system. Right strategies should be in place to motivate your team to embrace new technology quickly and fully.
The CRM system
you have chosen, should include all the necessary tools and features to make it easier to adopt and use. Let us see in detail, what are those necessary tools and features.
Exact Form Customization
One of the major complaint or feedback received from CRM users on failed CRM implementations is dealing with lengthy forms with either unwanted or rarely used fields. Your team will be annoyed on daily basis, when they are forced to deal with such unwanted fields. This is mostly caused by the default fields supplied by the CRM solutions and no provision supported to drop them if not required. So please make sure your CRM solution helps you to build the CRM forms as exactly your business demands with the exact set of fields (properties) that your business wanted. For this to happen, the CRM solution should support creation of custom fields and custom modules.
Less Data Feeding
Another major factor that inhibits CRM users to start using the CRM solution is their reluctance to input/feed required data into the CRM solution. So you should look options to automate the data capturing part as much as possible on the CRM. For this your CRM solution should support automated data capturing from landing pages, web forms, mails, telephony calls, web-chats and online market places. This will reduce the manual data entry efforts at large which will attract your team to a faster on-boarding.
Intuitive User Interface
Here comes the vital tool that you should never miss, if you are keen on making your team to comply fast and stick to the CRM solution.  That's nothing but the user friendly user interface that makes your team feel comfortable and helps them to manage the customer data at ease with no much learning and efforts.  So wisely choose a CRM solution that supports uncomplicated data views, straightforward access to support tools (print, export, import..), easily noticeable filter, search and navigation options.
Unified Data View 
Navigating users through multiple forms to get the data they want will take more time and efforts out of them. And gradually it will reduce the interest and usage of CRM. Hence it will be significant to check that the CRM solution should provide an unified data view comprising  personal data, demographic data, communications, notes, files, tasks, events, complete activity history and transaction history that are associated with customer easily at a glance on a single interface.
InProduct Training Tutorials
Users will feel uncomfortable or even may not interested, if they have to sign-in to another independent tool to get access to the required training or help tutorials. Instead it will be a welcoming option, if the required training or contexts sensitive help tutorials available right inside the CRM solution itself.
InProduct Support System
During the initial on-boarding process, users needs more support from the CRM team on their queries or the issues that they face while setting up of configuring the CRM for their usage.  And it will be helpful, if the option supported to communicate with the support team from the CRM solution itself. If not they have to navigate to some other independent solution to request support on their queries and issues, which may reduce the interest in users on obtaining the required support.
Productivity Enhancers
Users will generally fall in love with the tools that helps or complement them on their day-to-day redundant activities. Users will easily stick to the CRM solution, if it supports the below such options that can boost their productivity at large:
Reminders & Notifications
Option to remind users on their pending tasks & events.  Also the ability to notify users on various   transactions and actions getting completed related to the customers they are handling.
Automated Customer Follow-ups
Option to automatically send set of informative and promotional messages at some defined interval to the customers on behalf of your team members.
Automated Report Generation
Option to auto-generate reports on sales and support activities and mail them automatically on a daily or weekly basis to the management.
Summary
A complete and integrated CRM which aligns with your business processes delivers ROI within short span of few months. Realization of benefits is guaranteed when it is easier for your team to adopt, and use the CRM system. Choosing a complete and integrated CRM with features that leads to easy adoption and usage will be the wiser decision.